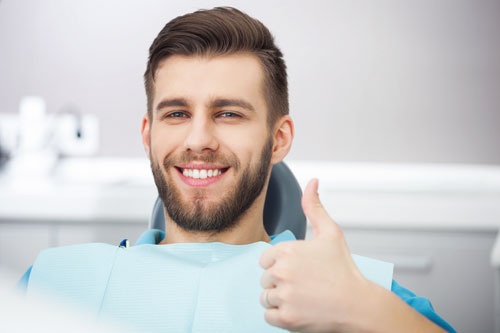 Lost that pearly white smile over time? No need to fret! We offer teeth whitening in Brampton at our family dental office, so you will have your smile looking bright and youthful once again.
Various factors can contribute to gradual teeth discolouration, including:
Staining due to coffee, tea, wine, or soft drink consumption
Smoking
Root canals
Aging
Our teeth whitening procedure in Brampton is one of the fastest and easiest ways to enhance your smile. Your beautiful, pearly white smile can be restored to its brightest potential with simple teeth whitening procedures in Brampton. It's no wonder why teeth whitening is one of the most popular cosmetic dental services offered - the results are effective and long-lasting to ensure your brightened smile sticks around.
If you are looking to brighten your smile, book your teeth whitening appointment at our Brampton dental office today!